Rics Awards
Awards Winner
Design Through Innovation
Development:
The Hoover Building, Western Avenue,
Perivale UB6 8DW

Taking on so many roles in its 86-year lifespan, the Grade II listed building has now taken on its latest chapter as a residential building accommodating 66 homes. At the heart of this transformation is the comprehensive repair of the façade to return the building to its former glory, and the incorporation of a new timber structure to create the homes while minimising the impact on the existing building.

RICS judges said the most famous factory building in the UK was brought back into use through innovative and sensitive design. Previously empty and under threat, the integrated design resulted in the magnificent restoration of a cherished landmark and an attractive and successful residential scheme.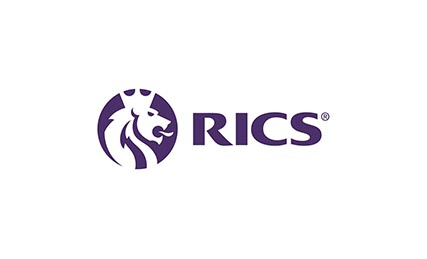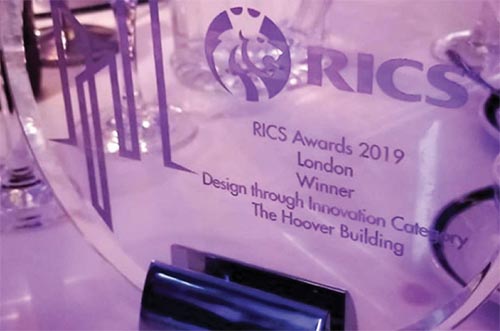 BREEAM Awards
Awards Winner
Homes Post Construction
Development:
The Hoover Building, Western Avenue,
Perivale UB6 8DW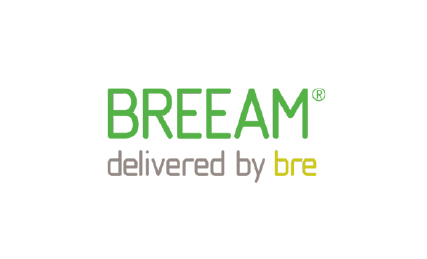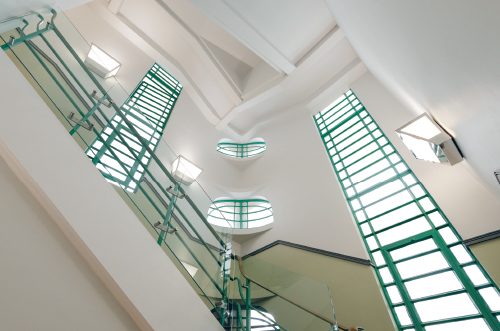 Structural Heritage
Excellence Award Winner
Development:
The Hoover Building, Western Avenue,
Perivale UB6 8DW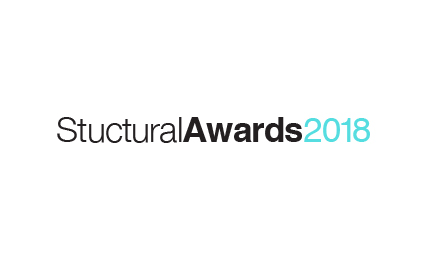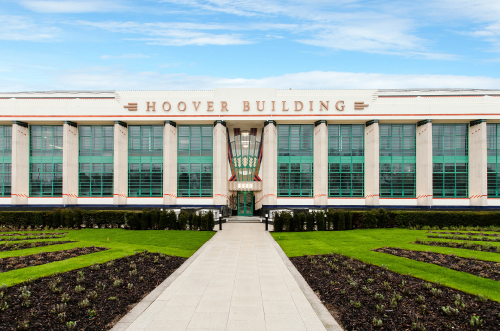 International Property Awards
Award Winner
Residential Development London
Development:
The Hoover Building, Western Avenue,
Perivale UB6 8DW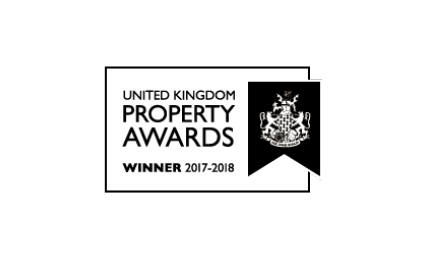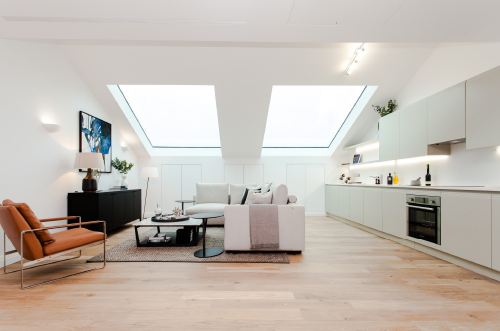 RIBA Award Winner
CABE Gold Standard Housing
Development:
Gainsborough Studios 1 Poole Street.
London N1 5EE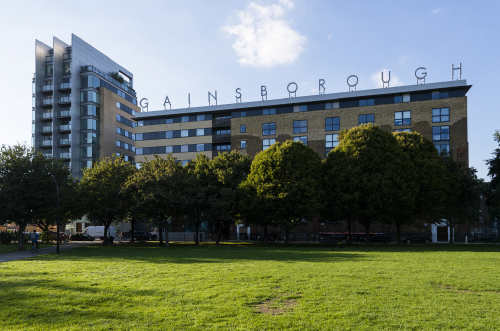 RIBA Award Winner
Small development of the year
Development:
Newbury Mews, Kentish Town,
London NW5 3HP